Drivers & Customers
Innovative training at the production site
Individual training on the customer's machine
Familiar atmosphere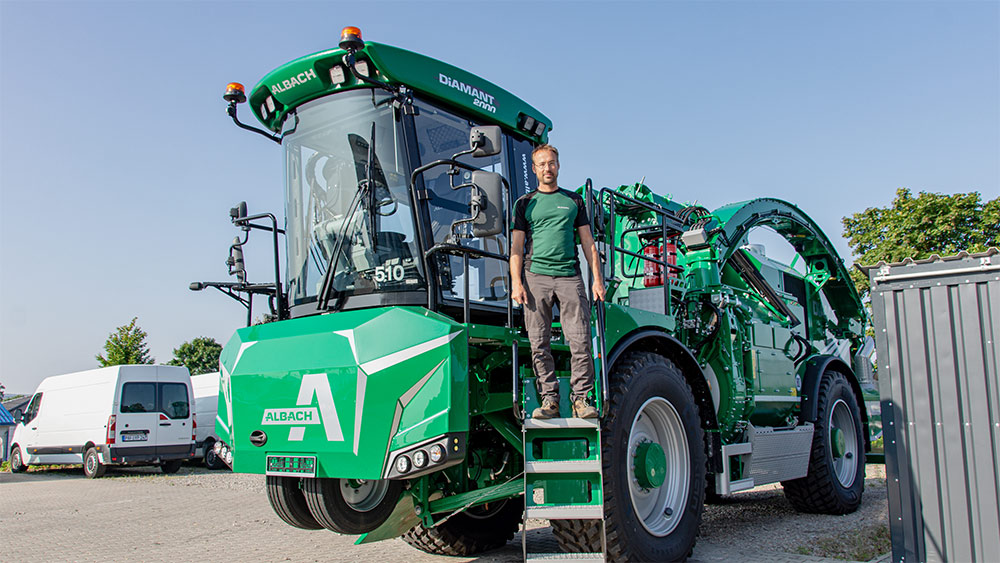 Operator training
In our practice-oriented training, drivers learn to operate their machine independently and responsibly, as well as how to recognize and remedy minor malfunctions on their own. Participants are familiarized with the operation and functions of the machine, learn to perform daily maintenance and service work, and receive tips for trouble-free and efficient operation of the machine.

TECHNICAL training for operators and end customers of our products
In addition to operation and maintenance, participants will gain insight into the operation and functioning of the main components for working with the products.
Best possible machine uptime
More comprehensive employee knowledge results in a reduced incidence of damage due to operating errors and causes minimal downtime.
Efficiency enhancement
Your employees can independently identify and rectify any technical problems that may arise. This ensures a smooth workflow. Costs can be reduced through material-conserving and fuel-saving driving.
More safety in operation
Participants are trained to be familiar with all relevant accident prevention regulations and to comply with all legal and trade association regulations.
Longer lifetime
Better maintenance, optimal detection and timely prevention of problems.